Job!
Musicians making music because they like it is a common misconception. That is simply not the case and"Han Navel" makes that clear. Their songs are simply job applications.
Van Halen Shreds on VH-1 music news.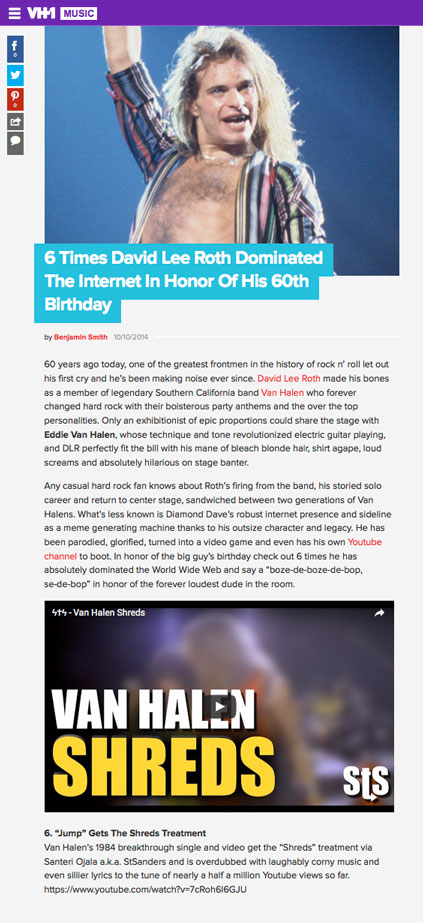 Check out "6 Times David Lee Roth Dominated The Internet In Honor Of His 60th Birthday" here.
Honey, we have to talk...